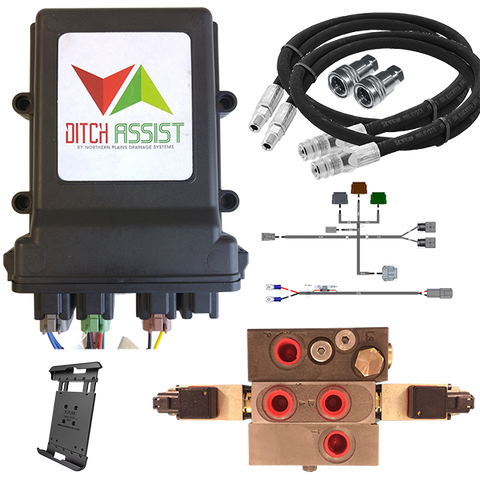 Ditch Assist Standard Kit
This is the standard Ditch Assist kit and includes everything required for automated operation (except tablet & GPS). Includes the following:
1x Ditch Assist Control Module
1x Ditch Assist Main Harnes
1x Ditch Assist Power Harness with ring terminals
1x Ditch Assist Proportional Valve
1x Standard Hose & Fittings Kit
1x Valve Bypass Hose & Fittings Kit
1x RAM Mount for 10″ Tablets
1x 2A cigarette lighter charger
1x Valve Mount Plate & Hardware
1x Control Module Magnet Mount & Hardware
1x Instruction Manual
GPS Cable included in price.  In order notes not what system you plan to connect into.
---
We Also Recommend